We Make it Easy!
When you're a sponsor of the Summerlin Council Patriotic Parade, your parade experience is our top priority. After all, you are partnering with our community. And we treat our community like family. We work hard to ensure that every element concerning your sponsorship is perfectly primed for your success. We take care of the preparation, the setup, the details, and all the hard work. And we do it all, so you don't have to. Our goal is to maximize your brand visibility and ensure a seamless sponsorship experience.
So, relax. We'll take care of everything.
Sponsorship Commitment Deadline—March 24, 2023
Demographics & Benefits
The Summerlin Council Patriotic Parade is the Las Vegas Valley's largest and most popular Fourth of July parade, attracting more than 35,000 Southern Nevadans each year, including community VIPs and local dignitaries. The parade is free and open to the public and attracts families throughout the valley, but attendees are predominantly from Summerlin and surrounding areas.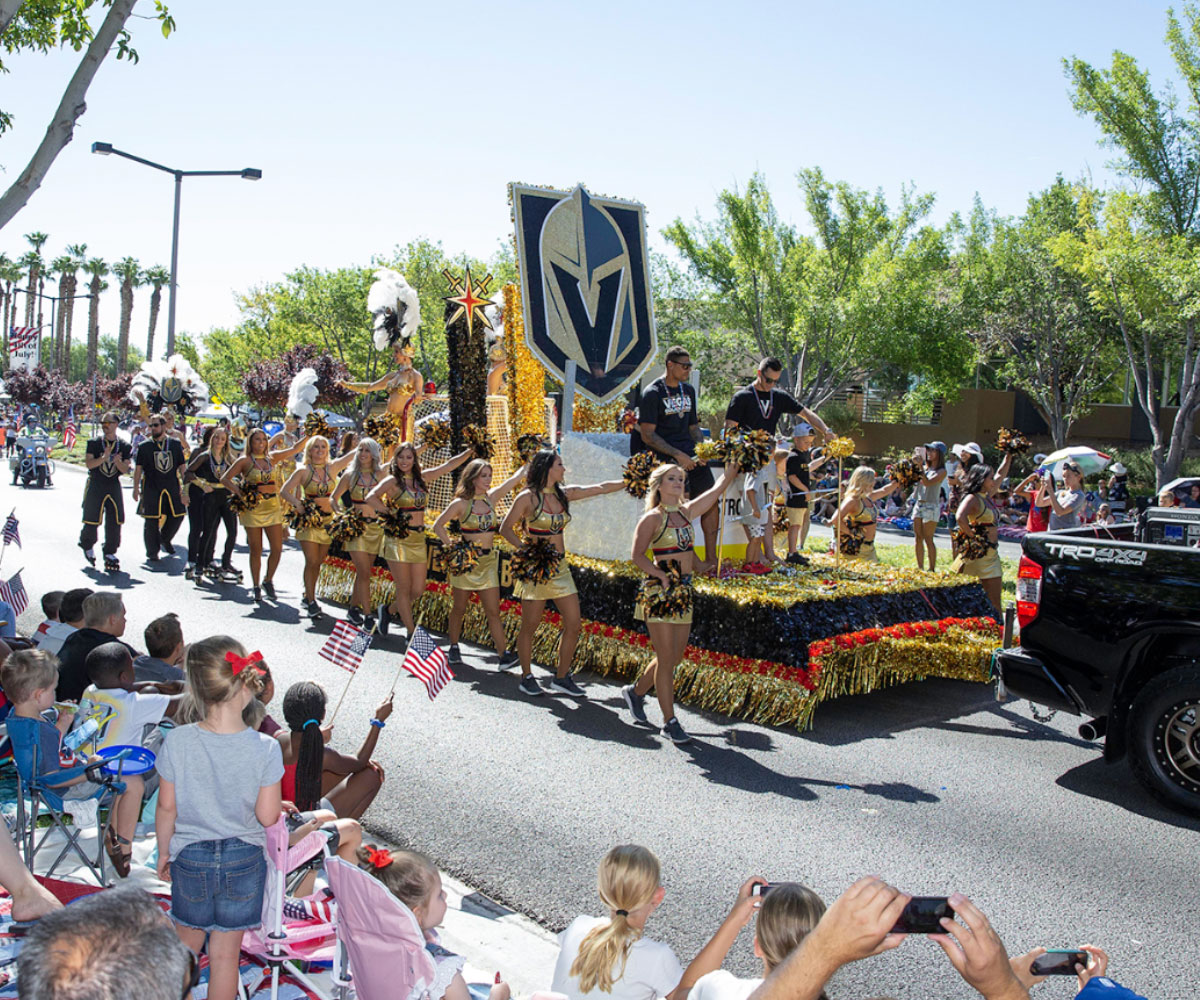 Media
In addition to direct access to tens of thousands of parade attendees, the Summerlin Council Patriotic Parade consistently garners significant media coverage. In fact, in 2022, nearly 250 print and broadcast news stories promoted the event generating coverage with a total combined ad and PR value of more than $12.1 million.
Contact Us
Questions? Ready to commit? Contact us!