American Spirit on Full Display
In 1995–just four years after the first family moved into Summerlin–the Patriotic Parade was born of humble beginnings. The initial "parade" consisted of dozens of young Summerlin residents riding on bicycles or in small pull-wagons decorated with red, white, and blue streamers, accompanied by Uncle Sam on stilts. These young residents, dubbed the Patriotic Peddlers, traveled less than one-quarter-mile from the Summerlin Library to the Trails Park. A handful of community members served as crossing guards on Village Center Circle.
Although modest, the original Patriotic Parade had an unmistakable charm and provided Summerlin with an instant neighborhood connection. Despite being the early days of the community, it wasn't hard to see the potential for the event. Within two years, the parade became motorized and included community-built floats, live performances, and an annual "Salute to the Military" tribute honoring the service men and women from Nellis Air Force Base.
And as Summerlin grew, so did the parade.
We March On
When in-person events were canceled in 2020 by the COVID-19 outbreak, event organizers, determined to maintain tradition and connect the community, transitioned the parade to a virtual format. Themed "We March On," the streamed parade provided an innovative, safe and spirited way for Southern Nevada to honor America collectively—and was recognized with an Emmy Award nomination for Outstanding Achievement in Special Events Coverage.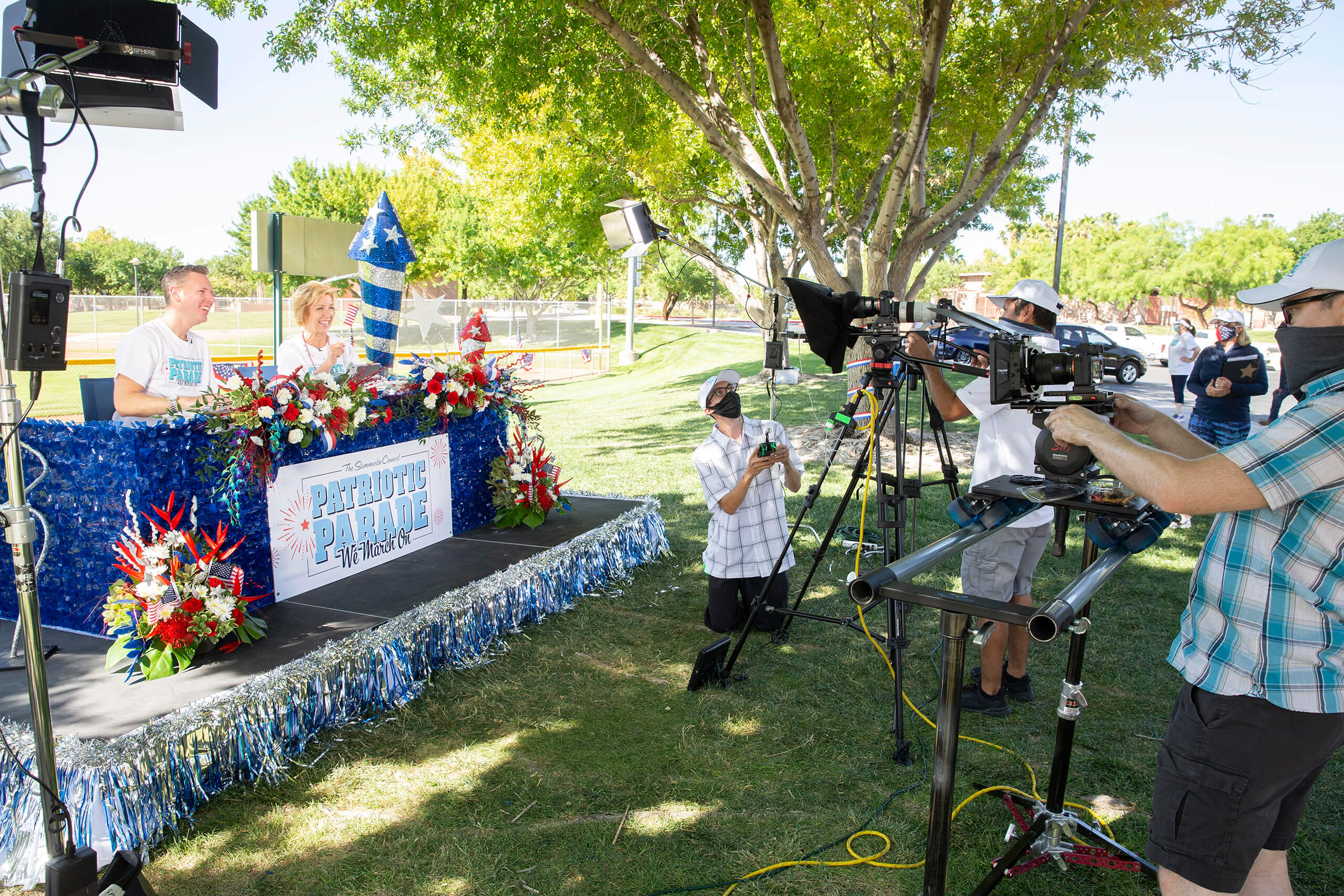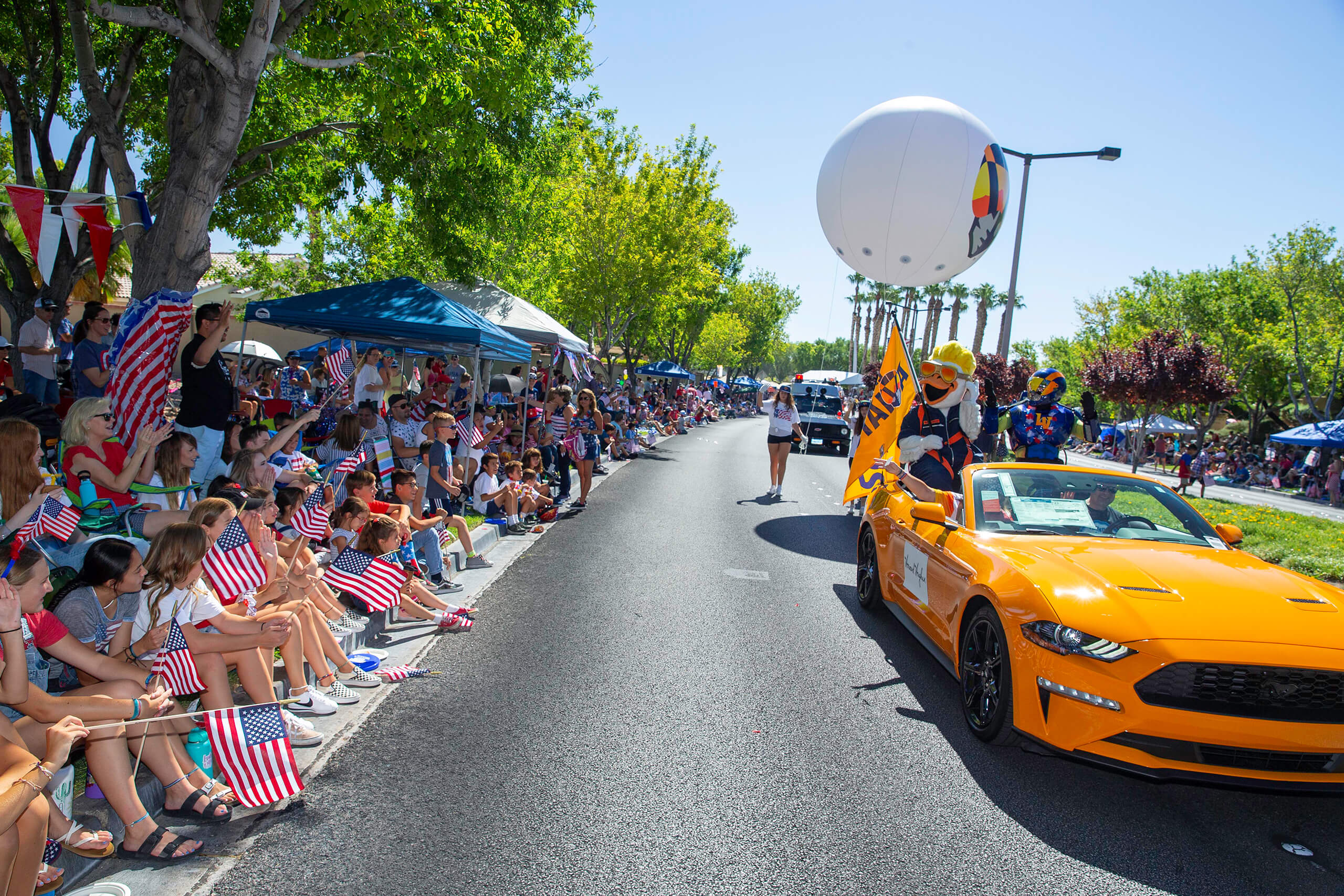 Today's Full-Scale Grandeur
Today, The Summerlin Council Patriotic Parade attracts more than 40,000 attendees. Recognized for its unique and dazzling parade displays that honor our country's military and veteran heroes, the Parade showcases beloved and popular characters and themes from American history, pop culture, cartoons, books, movies, and sports. Each year, more than 2,500 people participate in the parade, and more than 500 volunteers from dozens of local schools and community groups volunteer their time to assist with event operations.
Although it's a far cry from the decorated bicycles and wagons of the first informal parade in 1995, the Patriotic Parade hasn't lost its community-based roots. This year and every year, the Patriotic Peddlers continue to decorate their bikes and cycle the parade route along with Uncle Sam on stilts. Just as it was in the beginning, their patriotic spirit and sense of adventure are the catalysts for all the splendor experienced in the parade today. So please plan to join us at the 2023 Patriotic Parade, where we'll come together to toast our great nation for the 29th time.
Happy birthday, America!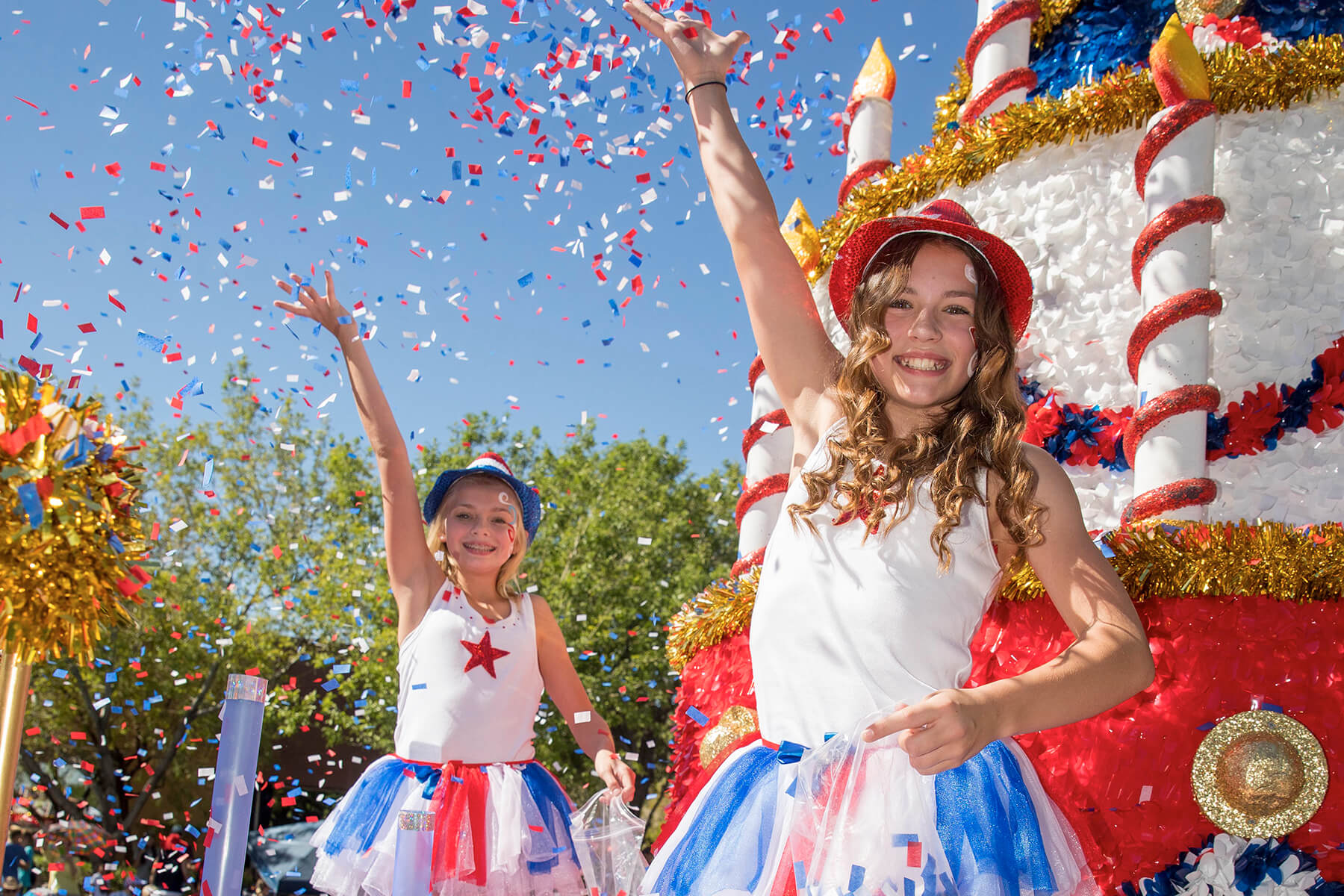 Highlights from Parades Past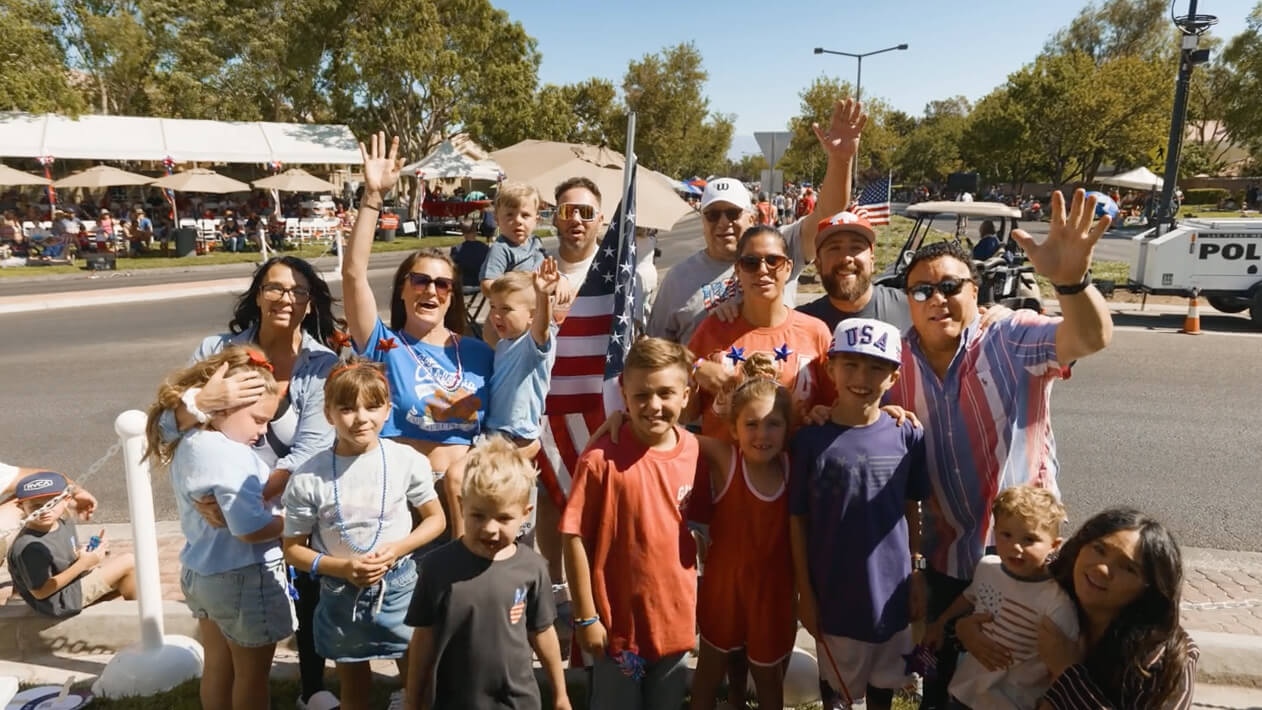 Parade Sizzle Reel, 2022 (1:34)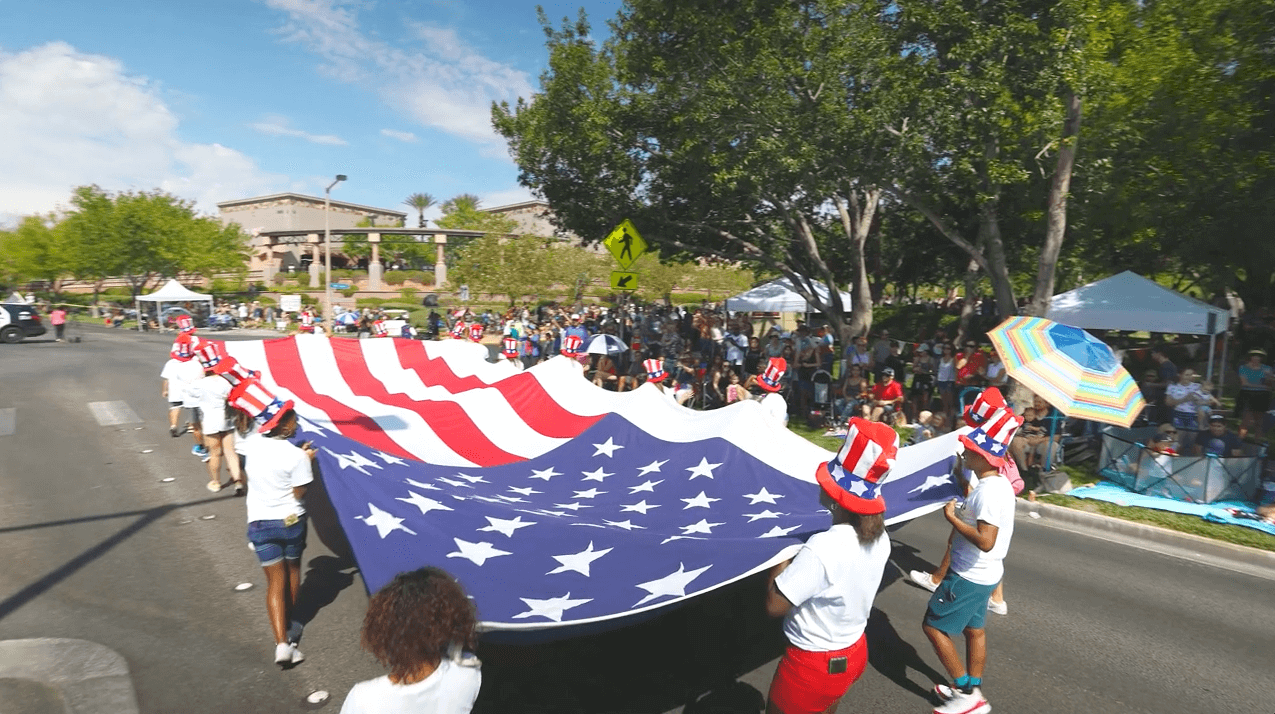 Parade Sizzle Reel, 2021 (1:46)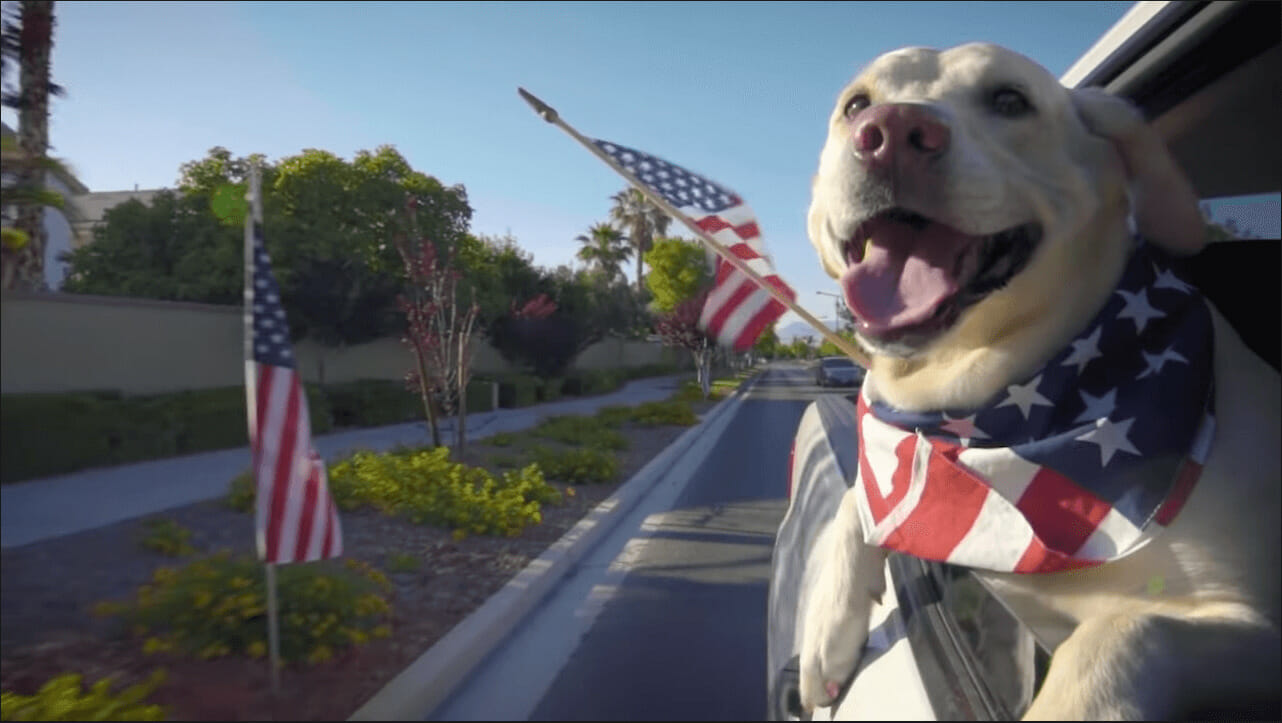 Virtual Parade, 2020 (40:02)