Get Ready to Ooh and Aah—It's the Summerlin Council Patriotic Parade!
The Summerlin Council Patriotic Parade is the Las Vegas valley's largest and most popular Fourth of July parade, attracting more than 35,000 Southern Nevadans each year, including community VIPs and local dignitaries. The parade is free and open to the public and attracts families throughout the valley, but attendees are predominantly from Summerlin and surrounding areas.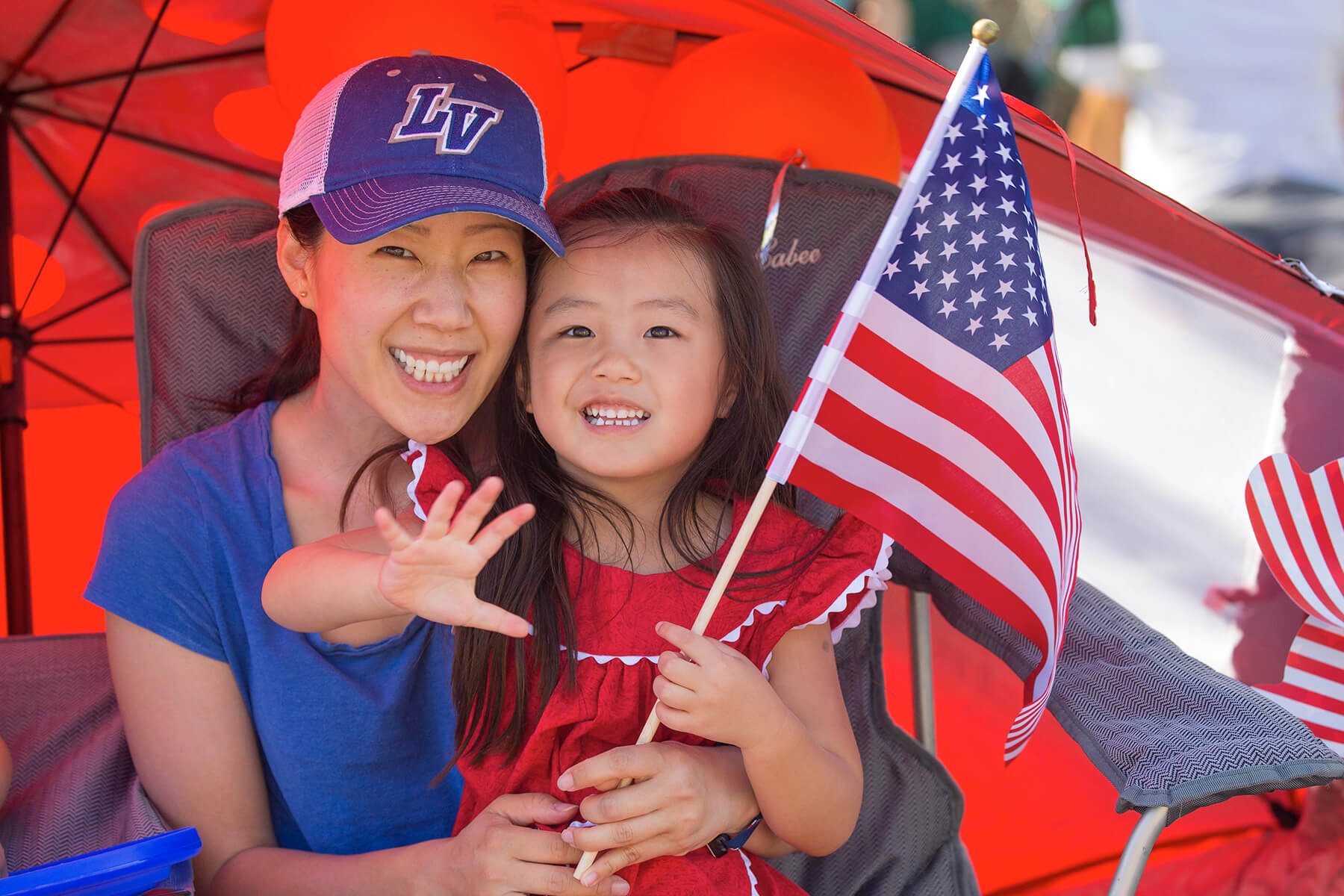 Date:
Tuesday, July 4th, 2023
Time:
8:30 AM – Escort and Dignitary step-off
9:00 AM – Parade Main Body step-off
Location:
The parade begins at Hillpointe Road and Hills Center Drive in Summerlin. Participants continue south toward Village Center Circle then west on Trailwood Drive. Finally, the parade ends at Trailwood Drive and Spring Gate Lane.
Attendance:
More than 35,000
Entries:
More than 70 entries including traditional floats, giant helium parade balloons, bands and musical groups, dignitaries, and children's favorite storybook/cartoon characters.
Organizer:
The Summerlin Council, the non-profit arm of the Summerlin Community Master Association, which functions in the community similar to a municipality parks and recreation department.
About Summerlin's Demographics
Summerlin is a 22,500-acre master-planned community and home to more than 120,000 residents who boast an average annual income above $144,692. Nearly 75-percent of adult residents have college degrees; 37-percent have attended graduate school. The average head of household age range is 35-44 years, and most residents (33 percent) have children living at home. There isn't another master-planned community in Southern Nevada with stronger demographics than Summerlin, delivering an ideal, captive audience to promote your business.
Involvement Benefits
In addition to direct access to thousands of parade attendees, sponsors garner significant recognition opportunities and media coverage. In 2022, nearly 250 print and broadcast news stories promoted The Summerlin Council Patriotic Parade generating coverage with a combined ad and PR value of more than 12.1 million. Furthermore, parade participation demonstrates community citizenship while creating great team-building experiences.